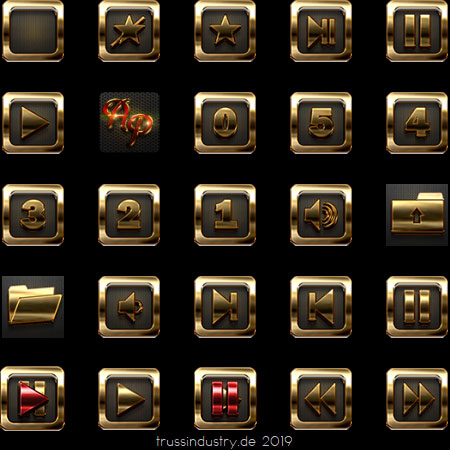 Hy, I've made some "Gold Top Buttons" for the Stream Deck, related to my Skin "Gold Top" for Album Player some time ago. You see it on the right.
There is also in info video in german on YouTube:
here you can download the zip file of the gold buttons, please leave a comment if you like them.